CONTROLLERS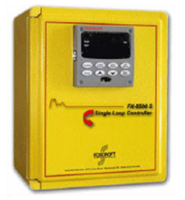 Alpha Southwest (ASW) provides a wide offering of water and water treatment controllers. Whether you need a multi-system control with Internet communications or a simple analog unit, ASW can help.
ASW can provide solutions to control conductivity, pH, ORP, temperature, flow, feed timers plus many options and features to meet your requirements.
Contact us for more information.